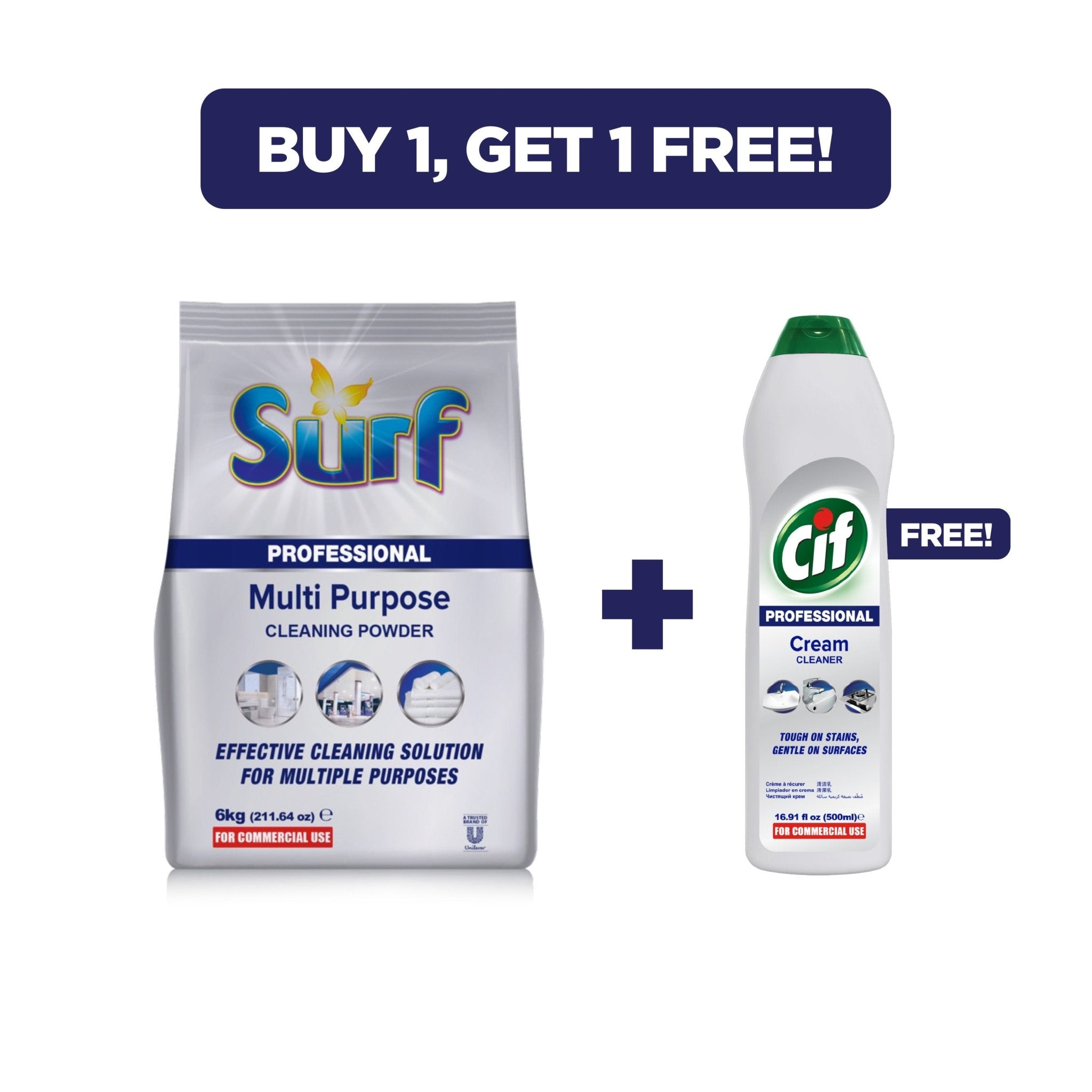 SALE - Surf powder + Free Cif cream Bundle
Sold out
Current Price
₱654.00
17% OFF
SAVE MORE, WHEN YOU BUY MORE!
Buy 1 pouch of Surf and get 1 bottle of Cif FREE!
This Bundle Includes:
1 x Surf Professional Multi Purpose powder, 6kg
1 x Cif Professional Cream Cleaner, 500ml
Description:
We've designed an upsized bundle to keep all your surfaces in your establishment and home clean. 
Surf Professional Multi Purpose powder can be used to clean multiple surfaces and even laundry. Phosphate free formula. Varied dilutions for different usage areas. 
Cif Professional Cream cleaner is a revolutionary multi-purpose cleaner designed to tackle tough cleaning with minimum effort. A concentrated creamy formula infused with micro particles that are particularly effective on burnt-on food, grease, soap scum, grime, watermark and stubborn stains.

Saves time and money on cleaning and shining with minimal effort
Suitable on Ceramic, Stainless Steel, Enamel, Rubber, Plastic
For use on sinks, shower, tiles, stove and counter tops, toilet seats, pots and pans
Ready to use 
Fresh lemon scent