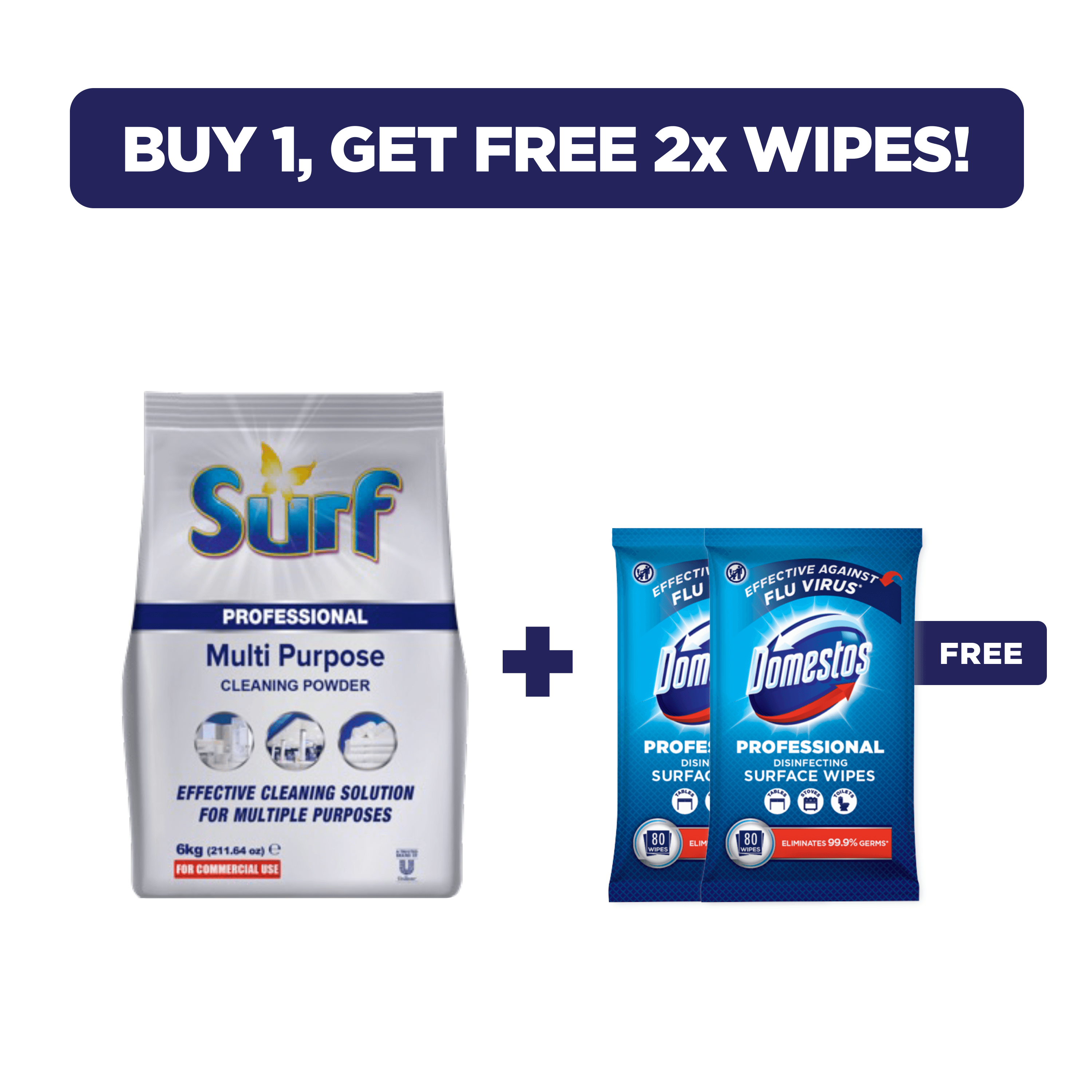 SALE - Surf powder 6kg + FREE 2x Domestos Wipes 80pcs
Sold out
Current Price
₱757.90
41% OFF
Buy 1 Surf multipurpose powder, get 2
x Domestos Wipes FREE! 
This Bundle Includes:
1 x Surf Professional Multi Purpose powder, 6kg
2 x Domestos Professional Disinfecting Wipes, 80pcs
Description:
We've designed an upsized bundle to keep all your surfaces in your establishment and home clean. 
Surf Professional Multi Purpose powder can be used to clean multiple surfaces and even laundry. Phosphate free formula. Varied dilutions for different usage areas.
A multipurpose wipe that ensures effective cleaning and eliminates 99.9% of germs including E.Coli, Salmonella, MRSA and Flu Virus (H1N1).
Expiry: 6 May 2023