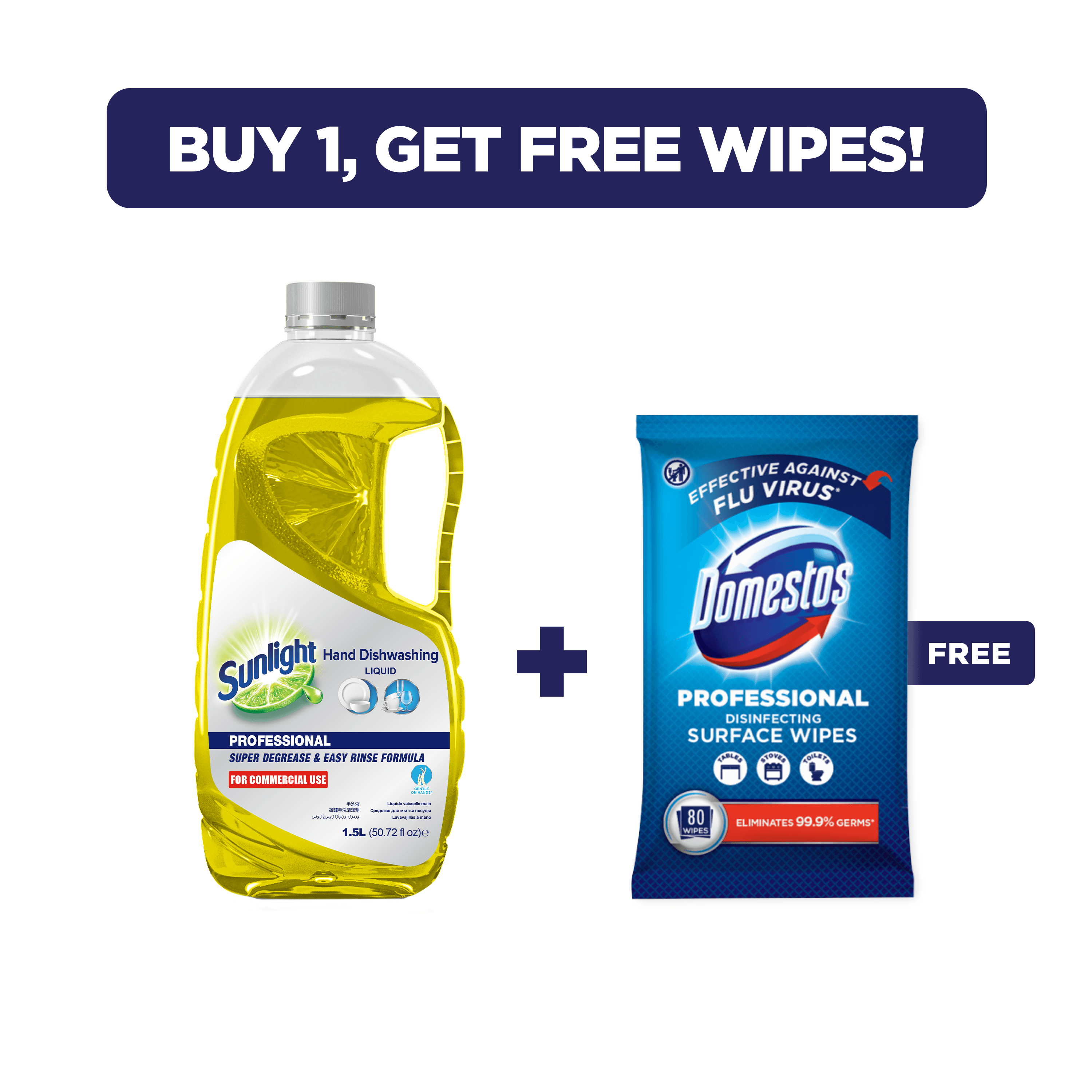 SALE - Sunlight dishwash 1.5L + FREE 1x Domestos Wipes
Sold out
Current Price
₱255.00
51% OFF
This Bundle Includes:
1 x Sunlight Professional Dishwash Lemon, 1.5L

1 x Domestos Professional Disinfecting Wipes 80pcs
Description

Sunlight Professional Dishwash Liquid's ultra concentrated formula cuts through fatty oils, grease, dried-on food and fishy odours from your dishes and utensils, in the quickest time possible. No sticky residue, easy rinse formula that is gentle on hands.

Domestos Wipes a multipurpose wipe that ensures effective cleaning and eliminates 99.9% of germs including E.Coli, Salmonella, MRSA and Flu Virus (H1N1).